Healing Back Pain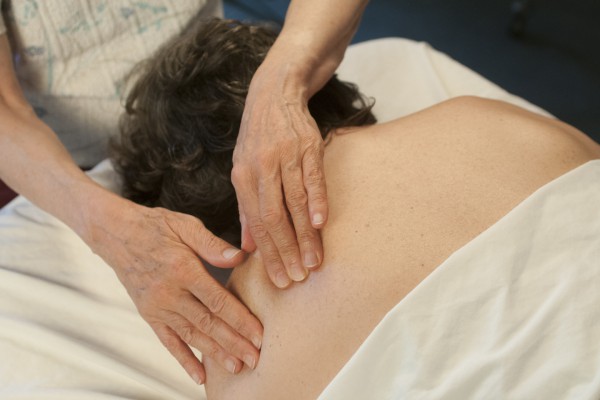 If you're recovering from an injury, or you have chronic back pain or sciatica, Therapeutic Massage and Bodywork may be your pathway to healing.
Hands for Health can help put an end to your back pain.
In her work with backs, Ginny Hofrichter uses the following therapeutic techniques, blending them so that each session is tailored especially for you:
Long, slow massage strokes, to soothe the nervous system and prepare the tissues for deeper bodywork.
Pain Neutralization Technique and Myofascial work, to neutralize trigger points and specific painful areas.
Polarity Therapy, to release and strengthen the kidneys, the spine, the hips, and the shoulders.
Structural Balancing techniques, to align the energy of the bones.
Craniosacral Therapy, to free the membranes inside the spine for pain relief.
These customized sessions of pain-relieving techniques can bring relief—at last!
See also Pain in the Neck and Shoulders.
Call Ginny now to help relieve your back pain: 860.344.9324